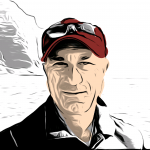 A student in one of my Leader Development Program sessions was grappling with his role as a leader in his organization. He felt that he had never sought out a leadership role, and wasn't sure that it was something that he really wanted to do.
He was fascinated by
Nelson Mandela's concept of "Lead from the Back
," and suggested that what he really wanted to do was simply help people to be the best that they could be.  If he accomplished that, even if only for some of the people in his organization, then he could feel good about what he had done as a leader. He went on to say that "Leadership is only a word; it is the impact that you have on others that is what really matters."
I think he's partly right, but largely missing the point.  For me, leadership is more than just a word.  It is, perhaps more than anything, a state of mind.  It is a communal activity — no one talks about the great leadership abilities of hermits. Most importantly, leadership implies directionality.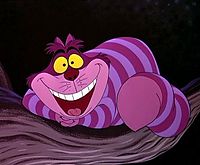 Recall the encounter between Alice and the Cheshire Cat, as related by Lewis Carroll in
Alice's Adventures in Wonderland
:
"Would you tell me please, which way I ought to go from here?," asked Alice.
"That depends a good deal on where you want to get to," said the Cat.
"I don't much care," said Alice.
"Then it doesn't matter which way you go," said the Cat.
Whether you lead from the front, the back, or the middle, as a leader you are setting the direction for yourself and those who follow you  — be it your business, your team, your neighborhood association, or any other group you are a part of.  If you hope to be successful as a leader, you have to help answer the question: "Where are we going?"