About Dave Franzetta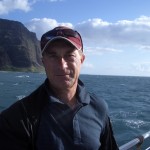 More than ten years into my so-called "retirement" from an executive position with Prudential Financial, I'm still busy doing consulting and executive coaching work, with a lot of my current work in the areas of leadership development and transition & succession planning. Always more of a generalist than a functional specialist — even though most of my working career I was in finance and investment roles — I also am a member of Interchange, an international think tank devoted to minimalist intervention.
This blog is intended as an outlet for some of the many things I've learned over the past forty years, and as a source of new ideas from people who respond and react to the blog posts.
You can learn more about my professional background at LinkedIn. In the meantime, I hope you enjoy at least some of what I write, and are inspired to comment on what you read. I look forward to hearing from you, and if you enjoy the blog, share it with your friends.