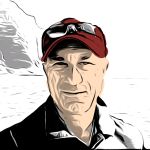 Last week at the 2015 Cannes Film Festival, a few women were turned away at the entrance to the Festival's red carpet gala; they weren't wearing high heels. To most people, that would seem to be a rather extreme example of a restrictive dress code. Not unexpectedly, there were a number of  strong reactions, most suggesting that there is no legitimate reason for any woman to ever be denied access to any venue simply because she chooses to wear flats rather than high heels. I'd have to agree with that.
I've had a few run-ins with dress codes in my time. Two years ago, arriving at the University Club in San Diego with another couple for dinner, our wives decked out in their night-on-the-town finery and my friend and I wearing standard SoCal business dress–dress shirt/slacks/sport jacket/no tie–, we were advised by the maitre'd that, "Gentleman are required to wear a necktie when dining in the 1909 Founders' Room." Fortunately, the situation was easily resolved when the maitre'd reached into a closet, brought out a handful of neckties, and quickly fitted us out with ties that matched our outfits. [The tie I borrowed went so well with my jacket that I nearly forgot to return it when we departed at the end of the evening. It probably wouldn't have mattered too much if I'd kept the tie, since the University Club's dress code was relaxed shortly thereafter and ties are no longer required in the 1909 Founder's Room ]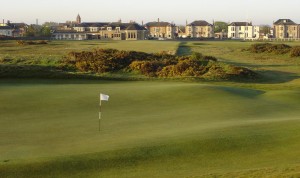 A similar incident occurred several years earlier, while on a golfing trip to Scotland with some friends and business associates. We played a morning round at Prestwick Golf Club, the home of the first Open Championship in 1860, and the host of 24 subsequent Open Championships, the last in 1925. To describe the Prestwick Golf Club as "stuffy" would be a bit of an understatement, but the golf course had so much history that we were more than willing to conform to their rules so that we could play a round on the storied fairways and greens of Prestwick. We wanted to have lunch at the Prestwick clubhouse after our round, so we had packed sport jackets, collared shirts, and neckties, which we dutifully donned after our post-round showers before presenting ourselves at the Members' Dining Room. Much to our chagrin, one of our number was told that he could not enter the Dining Room because he wasn't wearing "proper shoes." He'd arrived with a pair of running shoes; strictly forbidden in the small print of the club's Dress Code, which reads:
"All visitors are expected to arrive in suitable golfing attire. We ask that all visitors using the Dining Room and Members' Bar wear jacket, collar and tie (gentlemen) or a change from golfing attire (ladies). Smart casual wear is acceptable in the Cardinal Bar and Lounge. Jeans, trainers [emphasis added], shorts (unless tailored) and round neck T-shirts are not acceptable on the course or in the Clubhouse."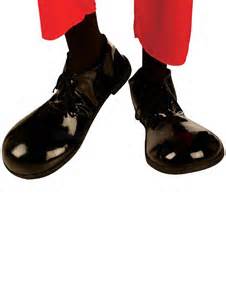 Once again a bad scene was resolved when the club's manager produced a pair of what must have been size 13 lace-up dress shoes from a nearby closet, which my friend slipped onto his size 8 feet, then proceeded to carefully make his way around the buffet table, the shoes looking a lot like the oversize shoes of a clown costume, each step producing a splat-like slapping sound on the hardwood floors of the Members' Dining Room.
After my own two dress code run-ins, I'm beginning to think that the folks at the Cannes Film Festival somehow dropped the ball when they didn't have a large box of stiletto heels  in various colors and sizes, available to slip on to the feet of the women who had for whatever reason arrived on the red carpet in flats. [On further reflection, I can think of at least a dozen reasons that would never work.]
Anyone older than 50 will remember when everyone dressed up–dresses for women, suits and ties for men–when flying on an airplane, or going to church on Sunday. or going out to a nice restaurant for dinner. Today, at most times and in most places, anything goes as far as acceptable dress. You'll see people in gym shorts and t-shirts on airplanes, in church, and at nice restaurants.
At this point, you're probably thinking that I am an opponent of the Dress Code. Quite the contrary. I believe there is certainly a place in the world for dress codes. But I think that place has little to do with what is fashionable. Part of the dress code justification is as a  sign of respect for others who are sharing a common space or a common activity with us. But I think, more than anything else, dress codes have to do with "taming-the-Beast" in us, especially for men.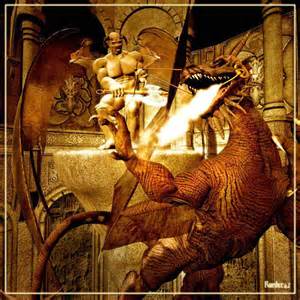 Consider: most dress codes bar women from wearing revealing clothing, and men from dressing as they might for a workout in a gym or some other physically exerting or boisterous behavior. We ask women to cover up parts of their bodies, so as not to arouse the men in the room. We tell men to take off the ball caps, tuck in their shirts, and put on big-boy clothes, to remind themselves that they are in a place where refined, polite, and civilized behavior is highly valued.
Apparently, we need those reminders. Only last Friday, while dining out with friends at a "fine-dining" establishment, another group of people was so inconsiderately loud that it was impossible for anyone at a table within 20 feet of them to carry on a conversation. Not surprisingly, none of the men wore a jacket or tie; one man wore a baseball cap throughout the evening. Perhaps the simple act of removing the ball cap and slipping on a jacket might have been sufficient to trigger a bit of sadly needed self-control. Or maybe I'm only fooling myself and societal cues like dress codes no longer have any power to "tame the Beast."
What do you think?