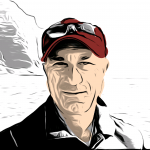 Here's a proposition: Purpose is the ACT of consciously applying our motivated strength and resources to people and projects that move us and in which we believe.
That's more than a mouthful to swallow in one bite, so let's parse it into edible chunks. It's an "act", so it implies that we have to DO something, not just think about it.  We apply our "motivated strength," that power within us that derives from truly desiring to accomplish something that matters to us.  And we apply that power, along with other resources we possess, to influence other people, when we need the help of others, to achieve our goals, successfully completing those "projects" that give meaning to our lives.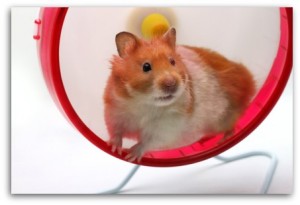 Suppose that proposition is true.  If that's the case, it's possible that stagnation on life's journey may simply be the result of a clouding of one's sense of purpose. If your conscious attention is focused on nothing more than "getting through the day," all of your energy keeps you "running in place" rather than "finishing the race."
Are you running in place?