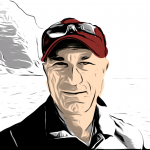 I'm guessing you never heard of  J.J. Cale. When he died this past summer at the age of 74, renowned guitarist Eric Clapton wrote on his Facebook page, "We've lost a great artist and a great person."
From 1971 to 2009,  singer-songwriter J.J. Cale, known as one of the originators of "the Tulsa sound"–a loose amalgam of blues, rock, country and jazz influence–released twenty-one albums, including "Road to Escondido" with Eric Clapton, which won the 2008 Grammy Award for Best Contemporary Blues Album. Cover versions of many of his songs became popular hits: Clapton and many others recorded "After Midnight" and "Cocaine," The Band recorded "Crazy Mama," Lynyrd Skynyrd and John Mayer both recorded "Call Me the Breeze." But Cale, himself, never rose to popular stardom.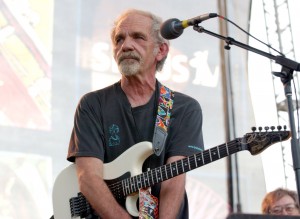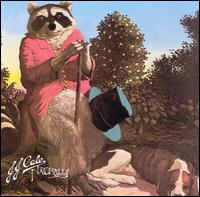 I read about his passing, and got to remembering the first time I heard Cale's recording of "After Midnight," from his first album, "Naturally," published in 1971. You know how it is when you hear a song, and it seems to replay itself over and over in your head? Something about J.J Cale's voice, and the lyrical rhythms of the "After Midnight" stuck with me; I couldn't get it out of my head. I had to go out to the record store [remember them?] and buy a copy of the "Naturally" album.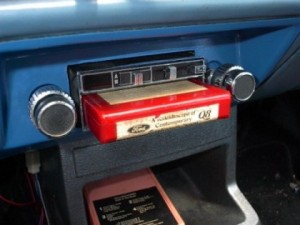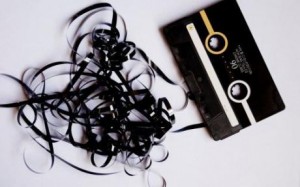 Yes, the old vinyl LP album; it was 1971, no compact cassettes yet, no CDs yet, and certainly no iPods! If you wanted to listen to music, you bought the album and played it through your stereo system on a turntable, or you bought the 8-track tape so you could play it in your car.
I enjoyed the whole album, but my favorite songs were "After Midnight" and "Crazy Mama." Over 40 years later, the vinyl LP is long gone, but I have "Naturally" and "Road to Escondido" in my iTunes Library. Last week, I was reminded again about J.J. Cale's music when I read an animated Op-Doc by Drew Christie in the NY Times, which explores why  Cale never became a "star" in spite of his awesome talent. You can click here to watch/listen to it. It's worth three and a half minutes of your time.
And do yourself a favor; check out some of J.J. Cale's music. It defies categorization, which is what I like about it. But it's what you'd expect from someone who follows his own sensibility about what his music should be.
Click on the links to watch him on YouTube. I think you'll like what you hear:
 J.J. Cale – After Midnight ( Live 1971)
 J.J. Cale – Crazy Mama (Studio original 1971)

 J.J. Cale – Cocaine (Live)
 J.J. Cale – Call me the Breeze (with Eric Clapton, Live at the Crossroads Music Festival)