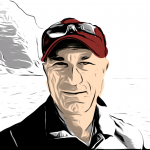 They call it "the Lowcountry" for good reason. The coastal regions of southern South Carolina and northern Georgia, roughly from Charleston, South Carolina to the north and extending to Savannah, Georgia to the south, a stretch of about 120 miles of coast–assuming it was a straight line of coast–has an average elevation of about 2 feet above sea level. Marshes, swamps, creeks, rills, runs, inlets, streams, and even a few rivers are the most prominent features of the landscape. The other is the pine forests that dot the landscape. From the air, apart from the carveouts of civilization–seaport cities like Charleston and Savannah, where wide river mouths form wonderful, natural harbors; smaller cities like Beaufort and Bluffton, South Carolina; and the numerous small towns where early settlers built their homes, and today retirees from colder climes in New England, New York, Pennsylvania, Ohio, the Midwest, even Canada, make their homes for their Golden Years–it all looks like trees and water.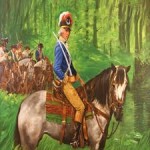 But the land is alive with history. General Francis Marion, known as the Swamp Fox, led British troops on many a merry chase through the Lowcountry forests and marshes during the American Revolution. The first shots of the American Civil War were fired at Fort Sumter, built on an island off the coast of Charleston, South Carolina. Present day Charleston and Savannah both offer many and varied possibilities to explore ante-bellum architecture, providing a glimpse of life in the plantation-driven economy of the mid-19th century American South.
Amidst the Lowcountry forests and wetlands, lying about 90 miles southwest of Charleston and 20 miles northeast of Savannah, is Hilton Head Island. Shaped roughly like a left-facing right triangle, it's bottom leg a 12 mile sandy beach along the Atlantic Ocean, Hilton Head is to me a paradox.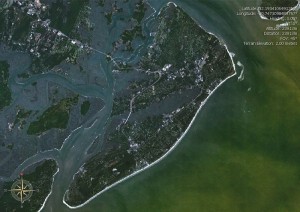 Hilton Head has a rich history that began with seasonal occupation by native Americans thousands of years ago, and continued with European exploration and the Sea Island Cotton trade. It was an important base of operations for the Union blockade of the Southern ports during the Civil War. After the island fell to Union troops, hundreds of ex-slaves flocked to Hilton Head, which is still home to many 'native islanders', many of whom are descendants of freed slaves known as the Gullah (or Geechee) who have managed to hold onto much of their ethnic and cultural identity.
The Town of Hilton Head Island incorporated as a municipality in 1983 and is well known for its "eco-friendly" development. The town's Natural Resources Division enforces its Land Management Ordinance, which minimizes the impact of development and governs the style of buildings and how they are situated among existing trees and marshlands. As a result, Hilton Head Island enjoys an unusual amount of tree cover relative to the amount of development. The town residents have even approved several multi-million dollar land-buying bond referendums to control commercial growth.

Yet Hilton Head is, first and foremost, a tourist and vacation destination. During the summer, the island's year-round population of under 40,000 swells to 275,000 or more. Almost every major hotel chain has a presence on the island, with Omni, Weston, Marriott, Disney, and others offering thousands of hotel rooms to cater to vacationers' needs. Add to that the thousands of condominiums and timeshare units on the island–Marriott alone has eight properties with almost 2,000 timeshare units on Hilton Head Island–and it is obvious that the tourist population vastly outnumbers that of permanent residents during the warmer months.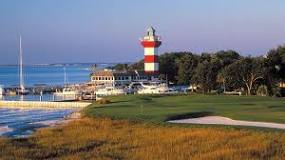 24 or 25 golf courses dot the island [depending on how you count the various combinations of the three, 9-hole layouts at Shipyard GC], including Harbuor Town Links, home of the PGA Tour's RBC Heritage Classic. Each course has it's own personality, but they all share the ever-present trees and water that beguile or plague those who choose to golf, depending on how straight they are hitting the ball that particular day. But we don't go to Hilton Head Island in the summer. We go in winter, usually at the end of January.
January on Hilton Head is nothing like the summer. The bugs are nonexistent, for sure, and the air temperature is probably in the 50s or 60s rather than the 80s. The ocean, though beautiful to look at, is too cold to even think about swimming in without a wetsuit. But what is most striking is the relative absence of crowds. The beaches, the restaurants, the golf courses, and the roads are all uncrowded. And it's not only crowds that you won't see. You won't see many children: the average age of people on the island is probably 65 years or older.
It's not hard to figure out why. Besides the less crowded atmosphere and slower pace, everything is much less expensive in January than in July. It is microeconomics at work, supply and demand playing out in the vacation market. Retirees looking to get away from the snow, ice and bitter cold of winter in the Northeast can get to Hilton Head Island by car, usually in a one or two day drive, saving hundreds of dollars on airfares. Hotel rooms and resort rentals are available for a fraction of the summer, high season rates, often for little more than the cost to the hotelier or resort manager for making up and maintaining the room.
The same supply and demand economics apply to dining and golf. With so many facilities built out to handle the maximum capacity demanded by the summer tourist onslaught, restaurant owners and golf course operators do the same things that hotel and restaurant managers do around the world to try to drive traffic to fill at least some of their rooms or suites (or tee times for golf courses). They offer discounts. They sell multiple visit packages. They make it very attractive for even the slightly cost-conscious traveler to choose Hilton Head Island in the winter.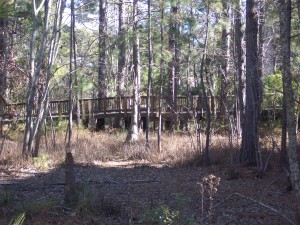 Our most recent visit coincided with the Hilton Head Island/Bluffton Chamber of Commerce Restaurant Week–a wide scale restaurant promotion where participating restaurants offered special fixed-price menus at significant discounts to normal prices. Golf courses offered similar values. In one instance, Heritage Golf offered a 5-round package for only $195. In the summer, some of the Hilton Head courses charge $195 or more for a single round of golf.
But everything is not perfect about winter visits to Hilton Head. The weather can be very iffy; you are as likely to have three rainy days of 50° temperatures as two days of sun and 70° temperatures during a week in January at Hilton Head. And, with so many old folks on the island at the same time, prepare for slow-moving Buicks and Lincolns. You'll also have to deal with sticky, green pine pollen covering your car and anything else that sits outside for more than fifteen minutes without moving.
But the pluses far outweigh the minuses. So go to Hilton Head next winter. Just don't go the same week that we will be there. We don't like crowds.